Anguilla Complete Management Package
Our $3,495.00 Anguilla (Ann gwill' uh) full management contract will cover all of the following services listed below, including incorporation of your Fiduciary Structure, at no extra cost except for courier fees. The Fiduciary Structure will have a $2,495.00 annual renewal fee. Let our experienced team of experts take care of your asset protection and privacy needs. See what is included below.
Anguilla Complete Management Package Include the Following Services:
– Formation of an Anguilla asset protection Limited Liability Company (Anguilla LLC)
– Offshore bank account in Class A top-rated bank (at time of incorporation)
– Caribbean mailing address with mail forwarding
– Caribbean telephone number answered by a live receptionist
– Caribbean fax number
– Annual registered agent fee
– Annual government fee
– Maintenance of bank accounts
– Nominee directors & officers
– Debit card (at time of incorporation)
– Invoicing or re-invoicing (12 per year)
– Brokerage accounts (at time of incorporation)
– Online access to bank and brokerage account
– Power of attorney giving you 100% control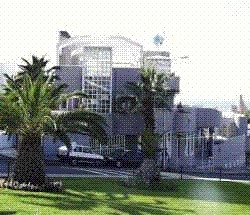 Regular Prices
Anguilla LLC $1495
Offshore bank account $350
Offshore brokerage account $350
Nominee Directors & Officers $775.00 per annum
Power of Attorney $300.00
Certificate of Good Standing $100.00
Telephone number answered by receptionist, fax number and mailing address with mail forwarding (plus actual fees and postage) $995.00 per annum
Reinvoicing service $395
Consultations
FREE Consultations on offshore business formation, and asset protection from lawsuits.
CALL 1-888-338-9868
I learned a lot about how exposed I was to lawsuits and judgements, I protected my wealth with several instruments.
- J.P. Dumini
I've learned that nobody wins in a lawsuit, the only way to ensure that you don't lose, is to have something in place when you need it.
- J.M. Ansen, Los Angeles